Never Ascending Always shifting Almost ending

Installation created for the silo of The Factory #4 art exhibition
Djúpavík Iceland 2019
Mixed media installation including a sculpture (L 3,2m x W 2,5m x H 2,1m) and a sound piece






Never ascending, Always shifting, Almost ending is an installation created especially for the Fish Oil Tank of the old factory of Djúpavík.
The undefined object suspended between the columns of this abandoned territory seems to come from elsewhere. Few centimetres above the surface
of the water lying in the tank, the unknown structure hovers over the water, standing still in a decaying space only affected by the harsh weather of the West fjords.
The sound, constantly reverberating, is taking over the tank, adding a soothing heaviness to the atmosphere. The presence of the object seems to have a logic
of its own, unreachable to us.
Never ascending, Always shifting, Almost ending offers a possibility for the viewers to enter a fiction of their own in an out-of-time environment.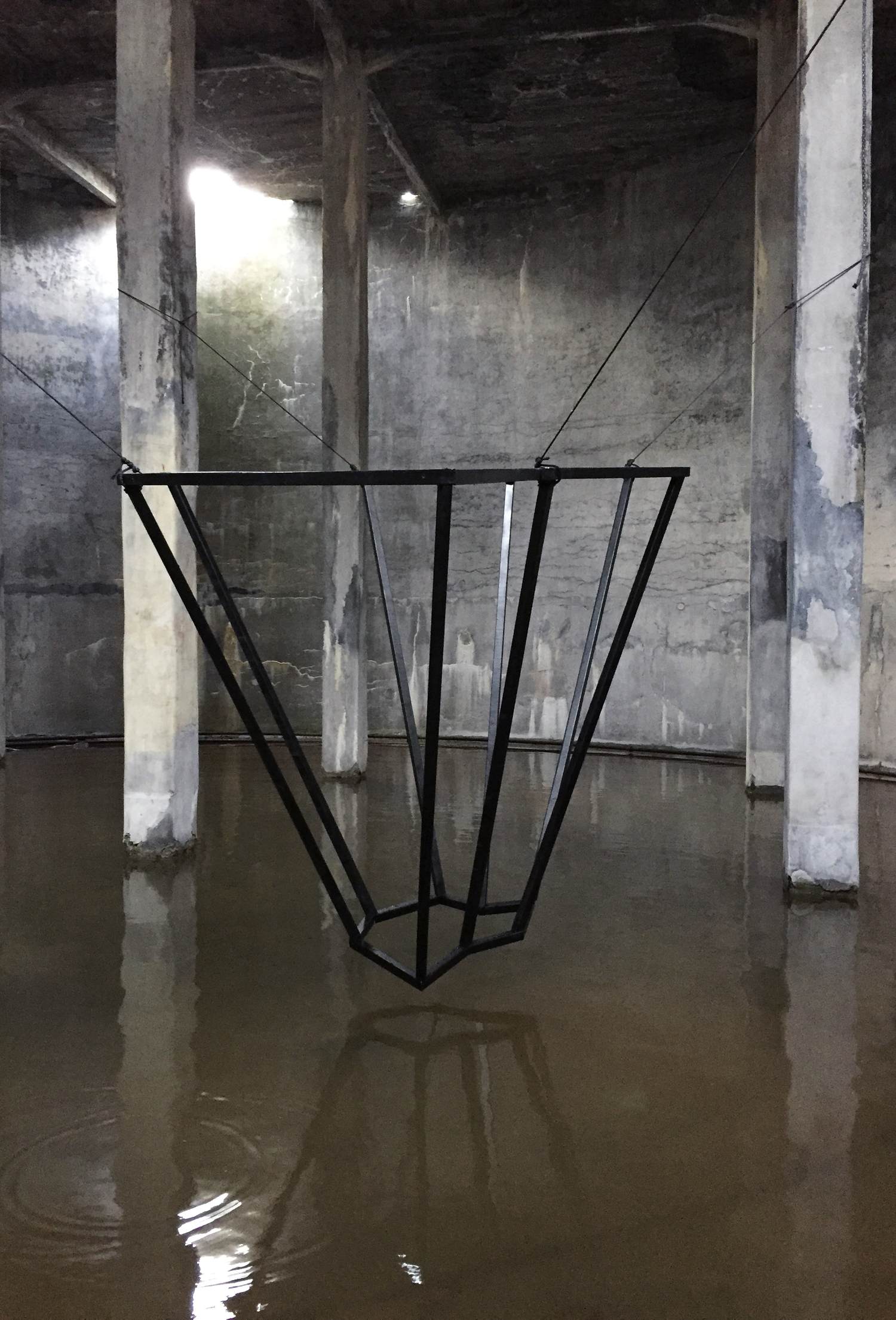 Photos and video by Claire Paugam